Mastery teaching and learning at tomlinscote
The aspiration of the Prospect Trust is that a focus on mastery teaching – defined within The Prospect Trust as 'ensuring a culture of success for all' can deliver a better learning experience for our students. Mastery, simply put, is an approach to teaching in which all students are expected to understand what they have been taught and is characterised by:
1. Security of knowledge/skills – mastery is about securing knowledge into long-term memory and being able to recall it easily.
Transfer of knowledge into long term memory requires effective schema construction and spaced retrieval practice.
2. High ambition – mastery is about all students achieving highly.
Mastery is characterised by students understanding and being able to fluently recall to a high level, the essential content of the lesson necessary for further learning and/or content likely to be tested by public examination (e.g. KS2, GCSEs, BTECs or A Level).
3. Culture of success - students need to experience repeated success in high-demand tasks.
Mastery is about a culture of high aspiration with each student receiving repeated evidence that they are capable of meeting that aspiration.
We view ourselves at Tomlinscote as a community of Professional Learners who are restless and relentless in our pursuit of further enhancing our individual teaching practice to benefit our amazing students and their learning. At Tomlinscote we are excited to share that we are in Year 3 of what we determine will be a 5-year journey towards becoming a fully Mastery-based school. We have named this gradual process a move towards "Rosenshine for Mastery". This is based on the work of Barak Rosenshine who wrote this Paper "Principles of Instruction". https://www.aft.org/sites/default/files/periodicals/Rosenshine.pdf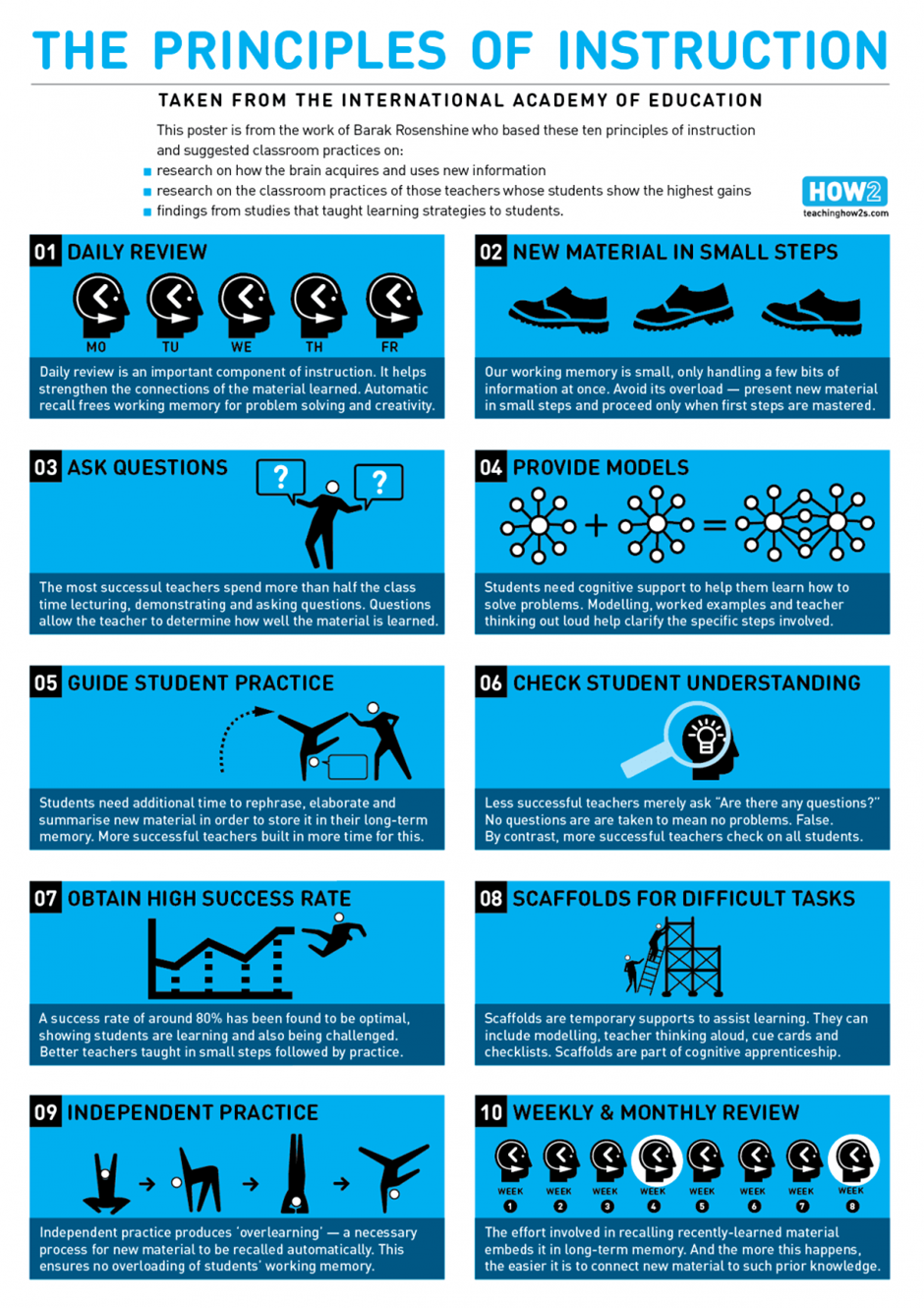 The author Tom Sherrington has divided Barak Rosenshine's Principles of instruction into differing strands in his book "Rosenshine's Principles in Action". https://www.amazon.co.uk/Rosenshines-Principles-Action-Tom-Sherrington/dp/1912906201.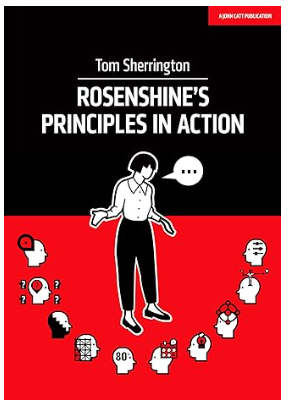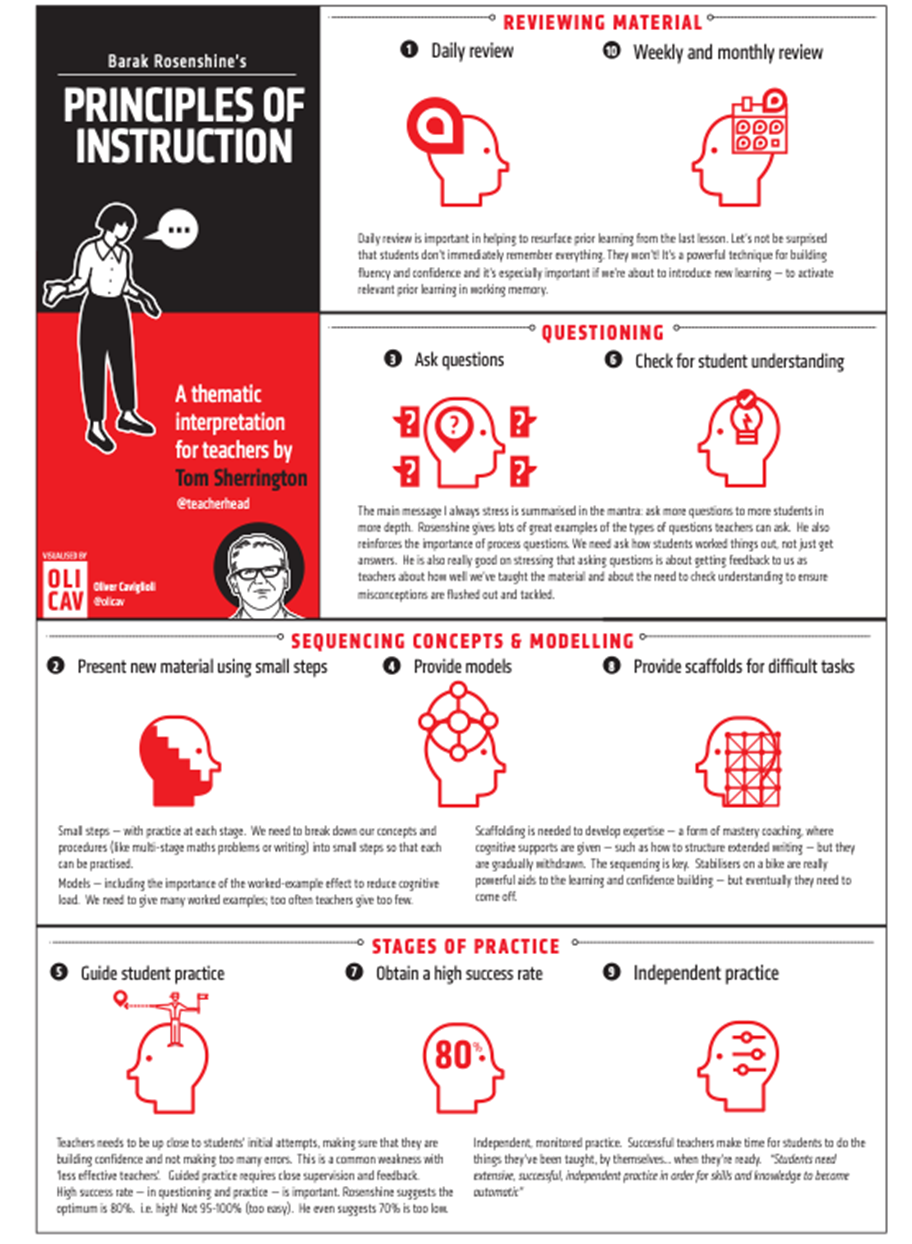 Sherrington uses the strands to explain Rosenshine's principles, by connecting the principles with those to which they bear the closest relations, illustrating how the principles complement and support one another, and offering practical advice for their implementation, in addition to that offered by Rosenshine.
All teachers have been supported in their own Professional Learning by being provided with a copy of this book. They have also had additional Professional Learning time building on this work during INSET and Professional meeting calendared time. All teachers have been further supported with the purchase of additional texts to assist in the development of their Mastery practise.
As of November 2023, teachers have:
developed and embedded their Reviewing of Material through 1. Daily and 10. weekly review. At Tomlinscote, we refer to this as Retrieval practice. Once a week, students in all year groups undertake a retrieval practice at the start of each lesson.
Teachers are currently in the process of embedding:
Questioning by 3. Asking questions and 6. Checking for understanding.
Teachers are also developing Sequencing Concepts and Modelling utilising 2. Present new material using small steps, 4. Provide models and 8. Provide scaffolds for difficult tasks.
Our teachers are supported in this work thanks to the appointment of four Advanced Practitioners in Mastery. These practitioners are teachers currently employed at Tomlinscote who carry out Instructional Coaching to support teachers throughout this Professional Learning drive to Rosenshine for Mastery. Their roles involve strategic planning, the planning and presenting of whole staff and Faculty/Department Professional Learning sessions as well as one to one and small group coaching sessions.
Please see the QR code to access an assembly delivered to students on this topic.