Christmas Music at Tomlinscote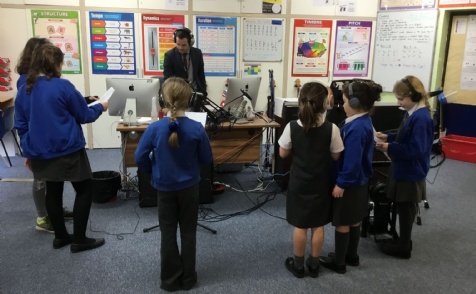 From the Music Department:
The Music Department would like to share with you the wonderful Christmas collaboration they have done with the Frimley C of E school. This year both Music Departments teamed up some students to record and perform the Christmas song, Silent Night. This​ was a much-loved project and partnership for both departments, that we hope may continue in the future. Our two very talented Tomlinscote singers, in Year 8 were on hand to get involved and spread some Christmas cheer in the form of some harmonies, so we would like to personally thank Elina Rashidi and Hazel Ratna, both for their contribution and hard work in aiding this project. So, spreading some Christmas joy, here is the link to the video our joint music collaboration with Frimley C of E: https://youtu.be/PDDPwSw7BS8
This year the Music Department has not been able to host our traditional Christmas Concert, so we've put together a little something to get you into the Christmas mood. We would like to say a personal thank you to all the students who contributed either directly or who offered up performances. We unfortunately could feature them all but hope that they start planning what they'd like to perform in the Summer Concert at the end of the year, hopefully, face-to-face! https://youtu.be/XR9r9rK5pLc
The Music Department would like to take the opportunity in wishing everyone in the local community a safe, but wonderful Christmas break.