A LEVEL RESULTS 2019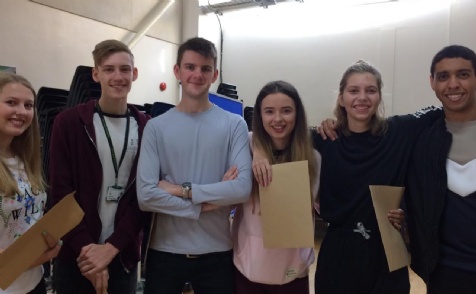 Congratulations to Year 13!
Fantastic A Level results and passes on vocational courses were achieved by our Year 13 students this year. They all deserve our congratulations and so many students can now move onto the next exciting part of their lives. Many thanks to their families and teachers for the support and help they provided.
Key Figures
The A Level pass rate is very pleasing at 97% - 24 subjects with a 100% pass rate.
37% of grades at A*, A or B.
47 students achieved Level 3 qualifications in a vocational course (Beauty, Hair, Carpentry, Child Care, Film & Television Production or BTEC/NCFE Diploma in Sport).
Mr Major
Principal